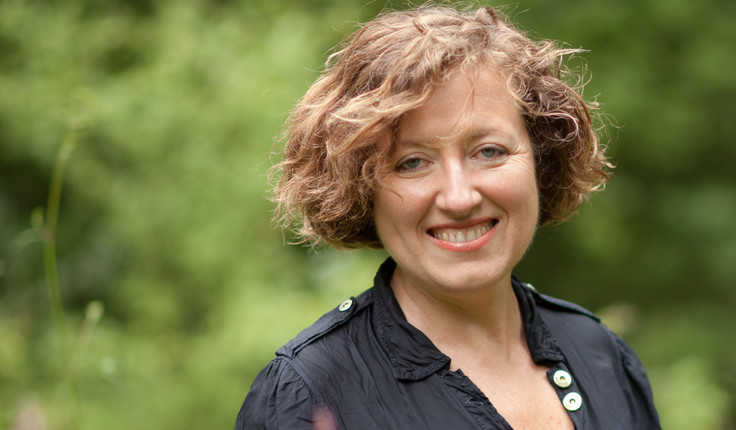 NZILA Streetscape Speaker Series 2019
Thanks to the sponsorship of Streetscape the Institute is pleased to announce that Catherine Mosbach the founder of Paris-based design firm Mosbach paysagistes will be holding lectures in Auckland, Hamilton, Wellington and Christchurch. There is no charge to attend.

Registration is now open:
Auckland lecture - click here
Tuesday 30 July, 5.15pm at the Ellen Melville Centre, Pioneer Women's Hall.

Hamilton lecture - click here 
Wednesday 31 July, 5.30pm at the Waikato Museum.

Wellington lecture - click here
Thursday 1 August, 5.30pm at Victoria University, Lecture Theatre 1, Ground floor atrium.

Christchurch lecture - click here
Friday 2 August, 3pm at the Christchurch Town Hall, Victoria Room. 


Catherine Mosbach
Catherine established Mosbach paysagistes in 1987, as well as the magazine Pages Paysages which she co-founded with Marc Claramunt, Pascale Jacotot and Vincent Tricaud.
Among her many projects include the Solutre archaeological park in Saone-et-Loire, Walk Sluice of Saint-Denis, the Botanical Garden of Bordeaux, the other side in Quebec City, Shan Shui at the International Horticultural Exposition in Xian, the Place de la Republic in Paris, Walking Mediterranean Fort Saint Jean in Marseille.
She is the recipient of the equerre d'argent award with Kazuyo Sejima and Ryue Nishizawa for the Louvre Lens Museum Park in 2013, and Phase Shift Park (Gateway park) in Taichung was honored in 2014 by the Iconic Concept Award category German Design Council, Munich. 
Catherine was named an officer of the Legion of Honor proposed by the President of the Republic Francois Hollande in 2016, and is a graduate of the Landscape Architecture School of Versailles.
In 2018 Mosbach paysagistes was the recipient of the Landezine International Landscape Award; 2018 Winner in Office Category.
From the jury statement:
"Catherine Mosbach is an outstanding and talented creative force who pushes the profession beyond excellence, revealing hidden layers of designing and also thinking about landscape. The result is a portfolio of unique and strong conceptual works. They remind us that there will always be infinite opportunities to find and express an original personal vocation whilst practicing environmentally and socially responsible work."
This Speaker Series is proudly sponsored by Streetscape and supported by the local NZILA branches.
To read article on Landscape Architecture Aotearoa click here.