Welcome Event
2019 NZILA Firth Conference Welcome Event
Tūranga, the new Christchurch Central Library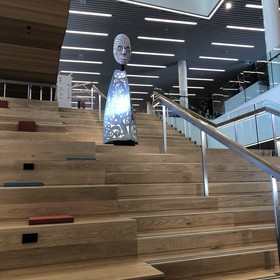 Wednesday 6 November, 5.30-7.30pm.
We are delighted to be welcoming delegates to the Conference opening with a special event at Tūranga - a new cultural hub for Christchurch, kindly sponsored by Placemakers.
The inspiration for the building design was derived mainly from the warm colours and rolling shadows of the Port Hills and the angular fronds of the native Harakeke flax that once grew in the vast wetlands of Christchurch.
Architectus designed the ground floor of the library as an extension of Cathedral Square, and many of the creative spaces have views of the Square and the Cathedral.

Thanks to Placemakers for sponsoring this event.

Tūranga, the new Christchurch Central Library:
60 Cathedral Square
Christchurch Central