Speakers
International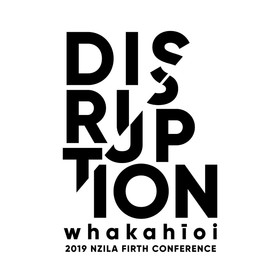 Distinguished Professor + Founding Director UCSF & SFSU
Social Innovation and Urban Opportunity Lab (Soullab.co)
Co-Founder and CEO Streetwyze
Oakland & San Francisco, USA
Antwi is proudly sponsored by Boffa Miskell.
View interview on TVNZ Breakfast Programme here.
Antwi Akom Ph.D. is internationally recognized eco-visionary on urban and rural acupuncture - which combines people-centric design with cutting-edge technology in order to achieve new standards of affordability, mobility, sustainability, equity, and opportunity for all. Named one of the world's top innovators by President Obama, what makes Dr. Akom's work unique is his ability to integrate Community-Generated Data with Big Data and predictive analytics in ways that make communities smarter, more equitable, just and sustainable. Dr. Akom is also a Distinguished Professor & Founding Director of The Social innovation lab - the first joint research lab between the University of California, San Francisco (UCSF Medical School) and SFSU's (College of Ethnic Studies). Prior to joining UCSF in 2016, Dr. Akom co-founded Streetwyze—a technology and human centered design firm which has been featured in the Atlantic's City lab, The Root, Tech Republic, Green Biz, The Nation, and other award-winning publications.
In 2018 Prof Akom and Streetwyze were invited by the European Union and Climate KIC to discuss the ways in which new and adaptive technologies can be leveraged to reduce climate change. In 2017, Prof Akom and Streetwyze served as core members for the award-winning Resilient by design competition (Home Team), which created a blue print for resiliency projects in San Francisco and beyond. In 2016 Streetwyzebecame a core platform provider for 100 resilient cities and Dr. Akom served as subject matter expert for the National Disaster Resiliency Competition sponsored by HUD and the Rockefeller Foundation. Currently, Streetwyze is the lead Urban Design Research firm for the $5BPort of SF Waterfront Resiliency Project which is addressing sea level rise and seismic improvements with the Port of San Francisco and Army Corps of Engineers, CMG, and CHM2 Hill over the next 100 years.
As a result of these and other accolades—Prof Akom and Streetwyze have been named by AIA, CELA, and others as the leading-edge of the new science of cities, equitable cities, data-driven cities, and community engaged design, because of Streetwyze's ability to help communities and everyday people bridge the gap between the built environment, natural ecosystems, spiritual connectedness, and the social determinants of health, through real time data, location-based data, and digital story-telling. Prof Akom most recent TEDx Talk is called Innovation Out of Poverty. His Forthcoming Book is called Re-imagining Smart Cities: Creative Place-Making and the Power of Innovation. Routledge Press, New York.

Julie Bargmann
Founder + Principal
D.I.R.T. Studio, Virginia, USA
Julie is proudly sponsored by Streetscape.
Julie Bargmann is internationally recognized as an innovative designer in building regenerative and environmentally robust landscapes. She founded D.I.R.T. studio in 1992 to execute projects with the passion, rigor, vision, and unflinching honesty that are her hallmarks. Julie's work hews to themes of economy of means, urban succession, community engagement, respect for sites' narratives, and a love, in particular, for the industrial and urban landscape. Her background in sculpture guides the use of simple form that emerges from sites' histories, often times with unearthed "debris," laying the groundwork for that landscape's next evolution. This adventurous design approach informs her role as Professor of Landscape Architecture at the University of Virginia, where she leads venturesome investigations with students into derelict terrain, imagining renewed sites of cultural and ecological production.
Along with a degree in fine arts from Carnegie-Mellon University, Julie earned a Masters in landscape architecture at Harvard Graduate School of Design. She has received the American Academy in Rome Fellowship and her work was awarded the National Design Award by Smithsonian's Cooper-Hewitt Museum as well as National Design Awards from the American Society of Landscape Architects. TIME, CNN and Newsweek, along with national and international design publications have recognized Julie as leading the next generation in making a difference for design and the environment.
Kristina Hill, PhD
Associate Professor
University of California, Berkeley, USA

Kristina is proudly sponsored by Isthmus.
Kristina Hill studies urban and ecological adaptation strategies for coastal flooding and climate change. She has developed a combination of analytical mapping techniques, community-based urban design, and an adaptation-pathways approach to propose and evaluate design alternatives. In 2018, Hill co-led a team in the "Resilient by Design" competition in the San Francisco Bay Area. She has worked with West Coast, Gulf Coast and East Coast US cities, from New York to New Orleans and Berkeley to Seattle, US federal agencies, and the Rockefeller 100 Resilient Cities program. She edited the book Ecology and Design in 2002 (Island Press), has published in a wide range of journals and anthologies, and appeared in a PBS documentary about urban flooding and climate change in 2018 (Sinking Cities). Hill received her PhD from Harvard University and is an associate professor at UC Berkeley, where she is working on a book about floodable development.
Walter Hood
Creative Director & Founder
Hood Design Studio, Oakland, California
Walter is proudly sponsored by LandLAB.
Walter Hood, artist, designer, and educator, is the Creative Director and Founder of Hood Design Studio in Oakland, California. He is also a Professor, and former Chair, of the University of California, Berkeley School of Landscape Architecture & Environmental Planning and Urban Design.
Hood Design Studio, founded in 1992, engages landscape, urban site design and planning, art installations, and research, unveiling the emergent beauty, strangeness, subjectivity, and idiosyncrasies of place. Studio recognition includes the 2003 ASLA National Award of Honor for the Baldwin Hills Master Plan in Los Angeles, 2004 APWA Distinguished Project of the Year for Oakland, California's Splashpad Park, the 2009 Cooper Hewitt National Design Award, the 2011 AIA Award for Collaborative Achievement, the 2017 Academy of Arts and Letters Architecture Award, and the 2019 Knight Fellowship for Public Space.
Prof. Hood and his work have been featured in publications including Dwell, The Wall Street Journal, The New York Times, Fast Company, Architectural Digest, and Landscape Architecture Magazine. Prof. Hood's own writings include his monographs "Urban Diaries" and "Blues & Jazz Landscape Improvisations" which won an ASLA Research Award in 1996. Other writings appeared in the Princeton Press, "Diversity and Design," Routledge, "The Mesh Book," MIT Press, "Nordic Architecture and Landscape," Archipress, and "Climates: Architecture and the Planetary Imaginary," Columbia Books.
Prof. Hood has been a Visiting Scholar at the Harvard University Graduate School of Design and Penn State, and a Fellow at the American Academy in Rome, Parsons the New School for Design, and Massachusetts Institute of Technology. He has exhibited and lectured on professional and theoretical projects nationally and internationally. Prof. Hood received his Master of Architecture and Master of Landscape Architecture from the University of California, Berkeley (1989), and Distinguished MFA from the School of Art Institute of Chicago (2010).
Bjorn Low
Edible Garden City

Bjorn is proudly sponsored by NZILA.

Born and raised in tropical Singapore, Bjorn Low started his carer as an online marketing specialist at the then BLUE Interactive a WPP Digital agency, having completed his MBA prior to that. His stint in marketing brought him to London, where he worked on the global Debeers account as an Associate Business Director. It was during a particularly harsh winter that he realised something was missing in his life, and that working in the corporate sector was not something he wanted to continue doing. Bjorn quit his job, and for the next 3 years, travelled and worked on organic farms across Europe.
Having obtainined a diploma in Biodynamic Agriculture in East Sussex, Bjorn returned back to Singapore with the dream of combining his knowledge of farming and his business training. In 2012, Edible Gardens was started with the hopes of building urban farms to help Singapore tackle its food security challenges.
In recognition of his work, Bjorn has been awarded the following accolades:
2017: EY Entrepreneur of the year (Nominee)
2017: Tatler Gen T
2018: The Peak power list
2018: The Straits Times Person of the Year (Nominee)
Ng Sek San
Principal
Seksan Design: Landscape Architecture & Planning
Kuala Lumpur, Malaysia

Sek San is proudly sponsored by NZILA.
Ng Sek San was trained as a civil engineer and landscape architect in New Zealand. He spent his first five years of practice at Boffa Miskell in Christchurch.
He then practiced with Belt Collins International for four years in Singapore, servicing their hospitality projects in Asia before returning to Kuala Lumpur to set up his own landscape consultancy in 1994.
His projects are driven by a belief in making works that reflect an egalitarian lifestyle that is simple, inclusive, uncluttered, affordable, open source and not overtly finished.
All his projects are now concentrated in Kuala Lumpur as he has not taken on any commercial overseas commissions in the last eight years.
Besides taking an anti-globalisation stance on design, Sek San believes that working locally allows for a much deeper understanding of the subtle idiosyncrasies of context, weather, culture, art, light quality, cost, and workmanship. It also generates repeat clients with deeper trust of his practice which in turn allows him to take bigger risks and edgier experimentation.
In his last four years on sabbatical he experimented on creating projects without traditional clients and implementing built works using social media buy-ins/funding, guerrilla actions and mass volunteers.