Firth Fun Competition
Winner announced at Conference
competition categories: Urban Landscape & Small Project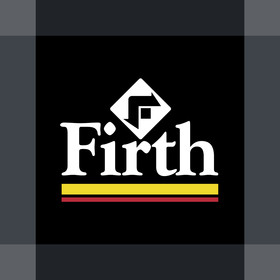 This year's conference discusses the relationship between design and disruption, and considers how designers encourage innovation and creativity. The conference will consider ways of disrupting convention to create new ways of acting and being.

Have you or your team demonstrated disruption or influenced landscape design to create new ways of acting and being? Or created a space that solves a problem, enhances the surroundings and improves or maintains the natural environment, including waterways?

We want to know about your inspirations in projects that have made you proud.

The 2019 NZILA Firth Conference focusses on change and a rewiring of existing thinking.

In keeping with the conference "Disruption" theme the two competition categories are:
Urban Landscape
Small Project


Firth's "Disruption" fun competition provides Landscape Architects an opportunity to showcase their completed landscaping project (2017 to current).
One winner per category will take away a $500 Visa Prezzy Card.
The projects will feature in Firth's newsletter, website and social media.
Finalists will be selected using the following scoring criteria:
The project demonstrates disruption, change and a rewiring of existing thinking – 1 point
The product is from Firth's concrete or paving/masonry range – 1 point
Concrete/masonry product used sustainably – 1 point
The final point to a worthy winner by the conference delegates – 1 point

Entries from the category finalists will be displayed at the conference.
Conference attendees will be invited to vote on their favourite project in each category.
One point will be awarded per vote (only one vote for each category per attendee will be allowed).

The points will be totalled and the winners announced on Friday 8th November 2019 during the final day of the conference.

HOW TO ENTER
Send images of your completed landscaped projects with a "disruptive" theme and description of the project (300 words).
Firth will arrange and print on A3 ready for display at the conference.

ENTRY CHECKLIST
Please check you have included:
A short description (300 words) of the project, including products used and contractors (if known).
Imagery: up to four high-resolution digital photographs. Images may be submitted via post on USB or using online file sharing portals such as Dropbox or WeTransfer or via email to bernice.cumming@firth.co.nz

TERMS AND CONDITIONS
Entry details will be published should the entry become a finalist or winner. Please ensure these details are correct at the time of entry.
Each entrant is responsible for securing authorisation for entry from all relevant parties.
Each entrant is responsible for supplying entry imagery – four high-resolution digital photographs.
The organisers reserve the right to withdraw an entry/award if at any stage it is determined an entrant did not comply with the entry conditions.
By entering the competition, permission is granted to Firth to use and/or reproduce entry details and images in any related and future marketing activities.

FINAL ENTRY DATE: Monday 7th October 2019

WINNER ANNOUNCED: Friday 8th November 2019